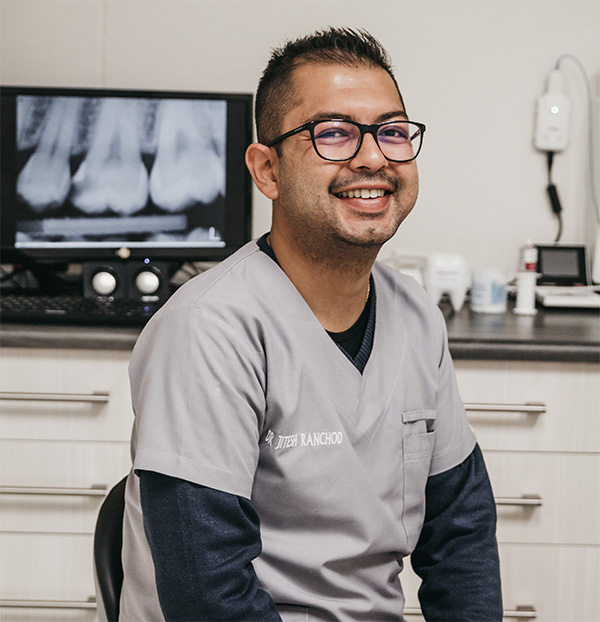 Dr JN Ranchod
Principle dentist and owner
Dr Ranchod qualified at the University of Pretoria in 2007, after which he completed his community service at various clinics and hospitals in Mamelodi in 2008.
He then went into private practice as an associate dentist for a senior dentist with multiple practices and working in all of them as needed, in Midrand, where he worked from 2009 – 2014. After which he worked at a private practice in Nelson Mandela Square for one year.
In September of 2015 Dr Ranchod opened his own practice at the then newly built Blue Hills Shopping Centre. He has been practicing there since September 2015 and still currently is. He also spent two years in Sydney, Australia where he worked as a consultant for a dental laboratory which gave him invaluable insight into the process of producing different types of fixed and removable dental prosthesis. He also assisted and advised fellow dentists in Australia with their cases.
Dr Ranchod has also completed a number of post graduate courses and continues to strive to enhance his knowledge in the dental field. He is fully registered with the Health Professions Council of South Africa (HPCSA), South African Dental Association (SADA) and South Academy of Academic Dentistry (SAAAD). His goal is to provide quality dental treatment using quality materials.
Outside of work Dr Ranchod enjoys spending time with his wife and daughter, cooking, reading, watching sports, DIY at home, building puzzles and laughing a lot. P.S He is a HUGE Manchester United fan, but that does not mean that he does not welcome fans of other teams.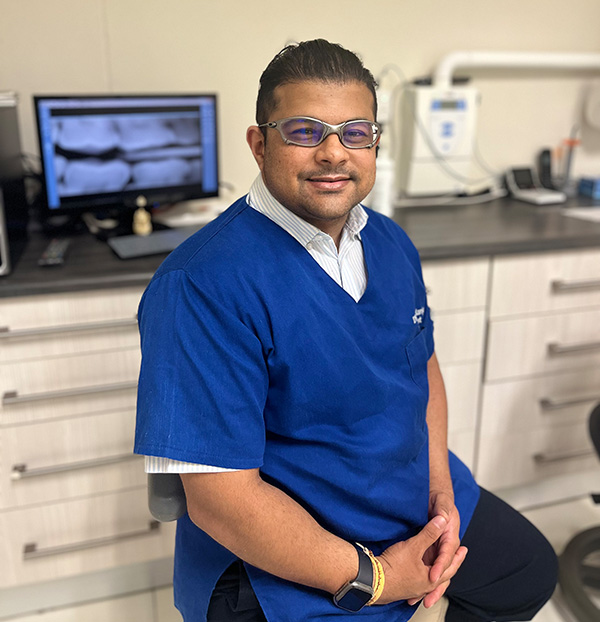 Dr M Kanjee
Senior dentist
"You can't climb the ladder of success with your hands in the pocket" (Arnold Schwarzenegger)
I qualified from the University of Pretoria and I have a post-graduate qualification in aesthetic dentistry from the University of the Western Cape.... my interests include crowns and root canal treatment... long walks with my dog and having a healthy respect for the gym are some of my hobbies... educating my patients is at the core of my philosophy, I also educate future dentists on a part time basis at Medunsa.
I aspire to provide dental care to patients to the best of my ability... I look forward to meeting you all!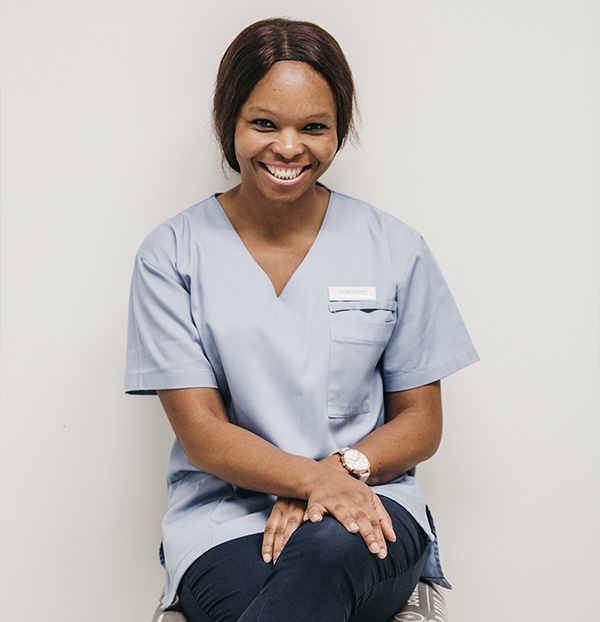 Zanele
Dental Assistant
Zanele has worked as a dental assistant since 2010. She joined Blue Hills Dental Studio in 2016 as a front desk receptionist and a dental assistant. She is fully registered with the HPCSA.
Zanele is a great team player and a reliable colleague. She is kind and compassionate and she takes pride in her work. She strives to make our patients feel comfortable from the moment they enter the practice, to the time they leave. She is friendly and helpful.
She loves working in the dental field and learning new procedures and processes. Outside of work Zanele enjoys spending time with her family and she loves reading.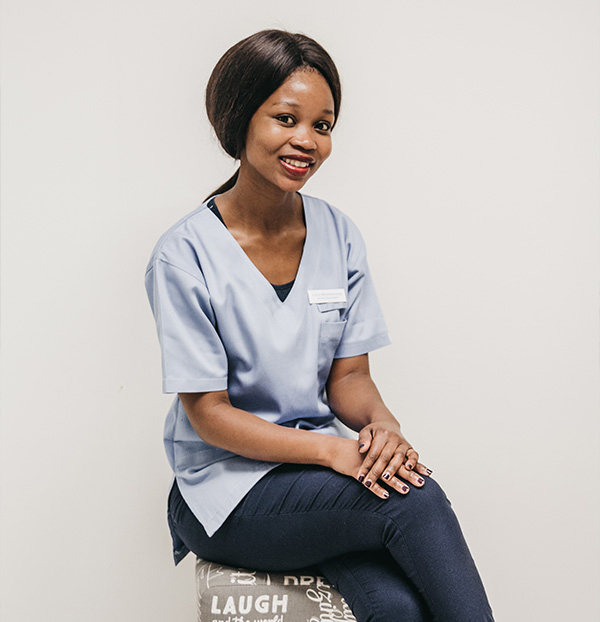 Kelemogile
Dental assistant
Kelemogile Cecilia Molebiemang (Lemo) began her career in dentistry in 2008. She initially started her employment as a part-time frontliner where-in her duties were to book appointments, follow up on appointments and liaise with different medical aids with regard to authorisations, billing queries, remittances etc.
Being in the dental environment, she decided to furthered her training to become a dental assistant, where she has assisted various dentists. She joined the Blue Hills Dental Studio team in 2015 when the practice was started and played a big role in growing the practice to its current position. She is fully registered with the HPCSA.
Lemo loves working with children and her warm and caring nature puts all patients, both young and old, at ease. She has a keen interest in paedeatric and endodontic (root canal) dentistry. She strives to provide excellent service to all patients that come to the practice.
Outside of work Lemo enjoys spending time with her husband and two children, singing, dancing, socialising and travelling.